mpTrim PE (personal edition)
mpTrim PE is a registered version of mpTrim.
mpTrim PE is based on mpTrim freeware, with the following differences:
extended file size support
extra options (VBR and CRC fixes)
personalized caption and registration information
mpTrim PE's registration fee varies from $19.95 to $35.95, depending on the options you choose.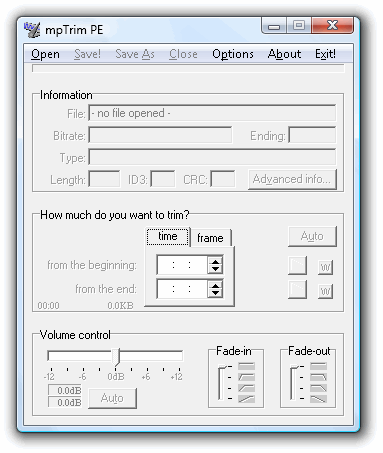 Register mpTrim PE
If you want to register or simply get more details on the options available, proceed here.
Note: mpTrim PE doesn't introduce a new version numbering scheme. Instead it follows mpTrim freeware version numbering, even though not all version of mpTrim freeware will have a personal edition equivalent.